We all agree on this, including actress Emilia Clarke: Morning beauty routines help us wake up and reactivate our skin after a long, restful night's sleep. But they consume much of our precious time. It is precisely in the early morning when the body starts up and our brain goes through mentally at full speed, while doing a thousand things at once, all the tasks that must be done before leaving home to go to work or before sitting down before the computer. So you have to organize very well.
And when we are around forty …
The first time slot of the day is crucial for many women, the rest of the day depends largely on it (what we colloquially call "starting the day on the right foot"). If we follow the most essential rules of beauty and health, we must prepare a good breakfast, shower and hydrate the body and meticulously follow our facial beauty routine if we want to be and feel good. And if you have already reached forty or rounds that age, those cares, steps and gestures to be completed to prepare the face are increasingly lengthened. And who is not in a hurry at that time?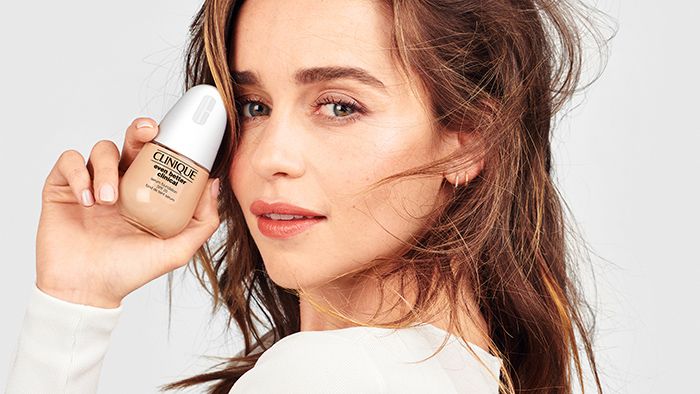 VIEW GALLERY


Emilia Clarke: 'Don't call it makeup'
Urban life is an obstacle course. All women, even Mother of dragons, Emilia Clarke, who we met as Daenerys Targaryen in Game of Thrones, one of the most awarded series in HBO history, admits it. The shootings, the endless photo sessions, the fashionable poses, interviews, rehearsals … A non-stop. And we never have enough time to dedicate it to ourselves. That is why the discovery that the actress has just made and that she wants to share with us is so fantastic, because it gives you time. "Don't call it makeup," says the British. And he's right, because the new Even Better Clinical, from Clinique, is designed as if it were actually a beauty treatment and a makeup base at the same time.
Everything you need in a single gesture
That is why we can say that the new Even Better Clinical It gives us time, because in the same gesture we take care of ourselves and make up our faces. And it is that it is a treatment product with the exact color of your skin, to be able to cover and hide the spots. A great ally that unifies the tone, illuminates and hydrates, thanks to its new technology of the 3 serums. And all in the same product. So that good morning and only with the application of this makeup base with treatment, you will be ready, with your best face, to start your long day.
How to get the most out of it
Once you've chosen the exact tone for your skin, which you can easily find thanks to the vast color palette (42 shades available at Clinique.es) offered by this new product, put a little bit on your clean fingertips. Start applying it from the center of the face and glide the fluid outward over perfectly cleansed skin, with gentle upward movements until it has spread well over the face and neck. For a flawless finish, you can use the brush Buff Brush by Clinique, with circular movements to blend everything well. And, if you want, finish with some powder to the tone if you consider additional coverage necessary.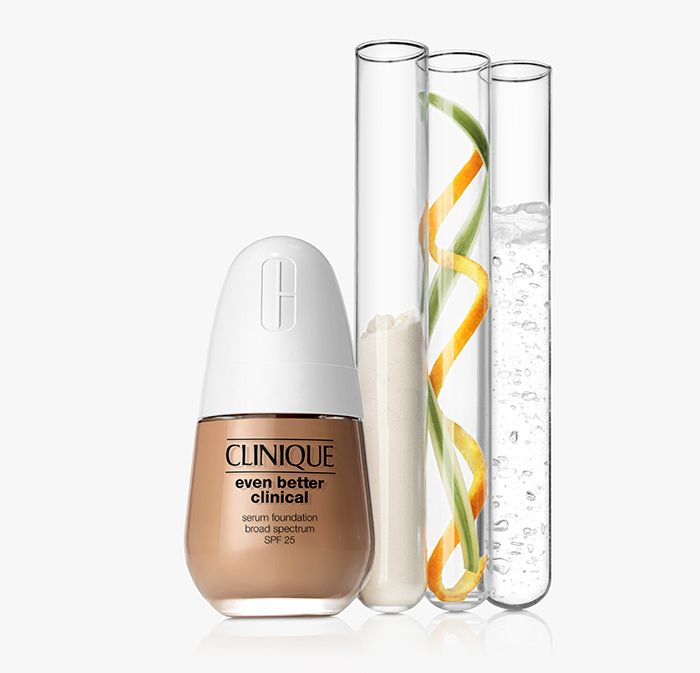 VIEW GALLERY


The ingredients, a plus of care
Vitamin C containing and its three derivatives, the illuminating molecule UP302, inspired by the Asian plant Dianella Ensifolia, sodium hyaluronate, caffeine, hyaluronic acid, salicylic acid, among others … All the ingredients that make up the new Even Better Clinical make it a treatment and makeup base product that reinforces the skin's hydration barrier, covers blemishes and pimples, smoothes expression lines by filling them in, but also protects from sun exposure and possible skin discoloration with a Broad spectrum SPF 20. The result after prolonged application is smooth, radiant skin, full of life.
We want to thank the author of this article for this incredible web content

Emilia Clarke shares her best beauty secret