InvestigationOn January 2, 1738, the Dutch slave ship ran aground off Guyana and Surinam. Locked in the hold by the crew and abandoned to their fate, its 664 captives drowned. A Franco-Dutch scientific mission has been tracking the wreck for ten years.
The boat wobbles, in the middle of the estuaries of Maroni and Mana, about 250 kilometers west of Cayenne, in front of the villages of Awala-Yalimapo and Mana. The clouds cast their shadows over the sea, alternating with sudden and intense bursts of sunlight. On the boat, dazzling with whiteness, a team of scientists is busy looking for the leusden, a Dutch slave ship smashed on a sandbank on January 2, 1738. A drone hums in the air. It is barely 9 a.m., it is already hot, the thermal winds which have arisen threaten to precipitate the device in the sea.
As every morning since the start of the mission, on October 30, 2021, Emmanuel Berry, drone pilot, does not take his eyes off his machine. It flies over opaque waters at low altitude, crisscrosses the presumed shipwreck area, returns to its base every twenty minutes. Denis Dégez, geophysicist, has his eyes riveted on his screens. It tracks the anomalies identified by the magnetometer installed on the device. Jerzy Gawronski, archaeologist commissioned by the city of Amsterdam, true scribe of the expedition, notes everything in his notebook.
A violent turmoil
The days are numbered, until November 18, to carry out the exploration of a body of water of 20 square kilometers in the middle of the Guyanese estuaries, where the power of the currents mingles with the turbidity of the waters, where the sandbanks got the better of the Leusden almost three centuries ago. The concentration is extreme. Only the good humor of Michel L'Hour, archaeologist responsible for the mission on behalf of the Drassm (Department of Underwater and Underwater Archaeological Research) manages to cheer up his colleagues on board this scientific adventure.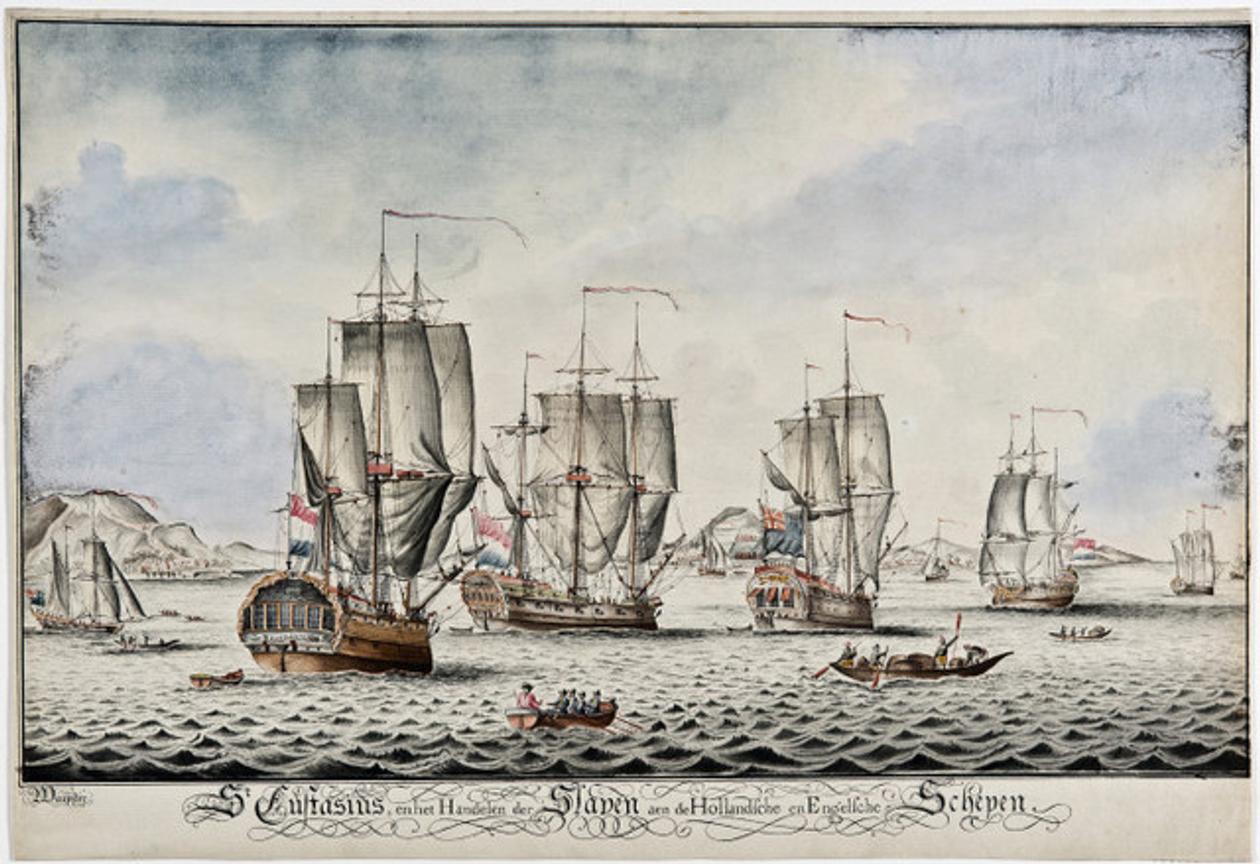 The quest for these scientists began in 2011, when Jerzy Gawronski attended the thesis defense of his historian friend Léo Balai. Originally from Suriname and living in Amsterdam, the latter has just unearthed the tragedy of Leusden. On December 31, 1737, the slave ship which officiated on behalf of the Dutch West India Company arrived off the coast of Guyana after forty-four days of crossing from El Mida, in Côte-de-l'Or, the current Ghana. Caught in a violent turmoil after having skirted Devil's Island, he ends his tenth sinister journey not far from the mouth of the Maroni. On January 2, 1738, as the ship sank, the crew nailed the hatches and condemned the 664 captives to drowning and sharks before fleeing aboard two longboats with a chest containing 23 kg of gold.
You have 77.45% of this article to read. The rest is for subscribers only.
We would like to say thanks to the writer of this short article for this incredible content

In pursuit of the "Leusden", ghost slave ship