ReportageIn Cuzco, growers and "potato keepers" take care to conserve the genetic diversity of the tuber, which is essential for food security.
Nazario Quispe Amau is about to unveil a little treasure. In a cob building that serves as the ecomuseum of the Potato Park, an immense territory spreading over more than 9,000 hectares in the region of Cuzco, in the south-east of Peru, hundreds of varieties of the tuber , with unexpected shapes and colors, are stored away from light. Nazario Quispe Amau is one of the "keepers of the potato" and technician of the park. The inventory that he draws up reveals a small overview of some 1,400 varieties that are cultivated there, out of no less than 4,000 existing in the country, cradle of "the papa ».
"There is the 'snake' potato", ten centimeters long and twisted, indicates the man with the robust build and affable air, father of five children. "And here is 'cat's claws and puma's paws'", which present small growths, or the "Alpaca nose". He also seizes "The one who makes the daughter-in-law cry", textually in Quechua – the country's second language and the main one in this region of the Andes. "This is the test that a mother does on her daughter-in-law before making her marry her son. It is very bumpy and therefore very difficult to peel ", he laughs. Fascinating genetic diversity.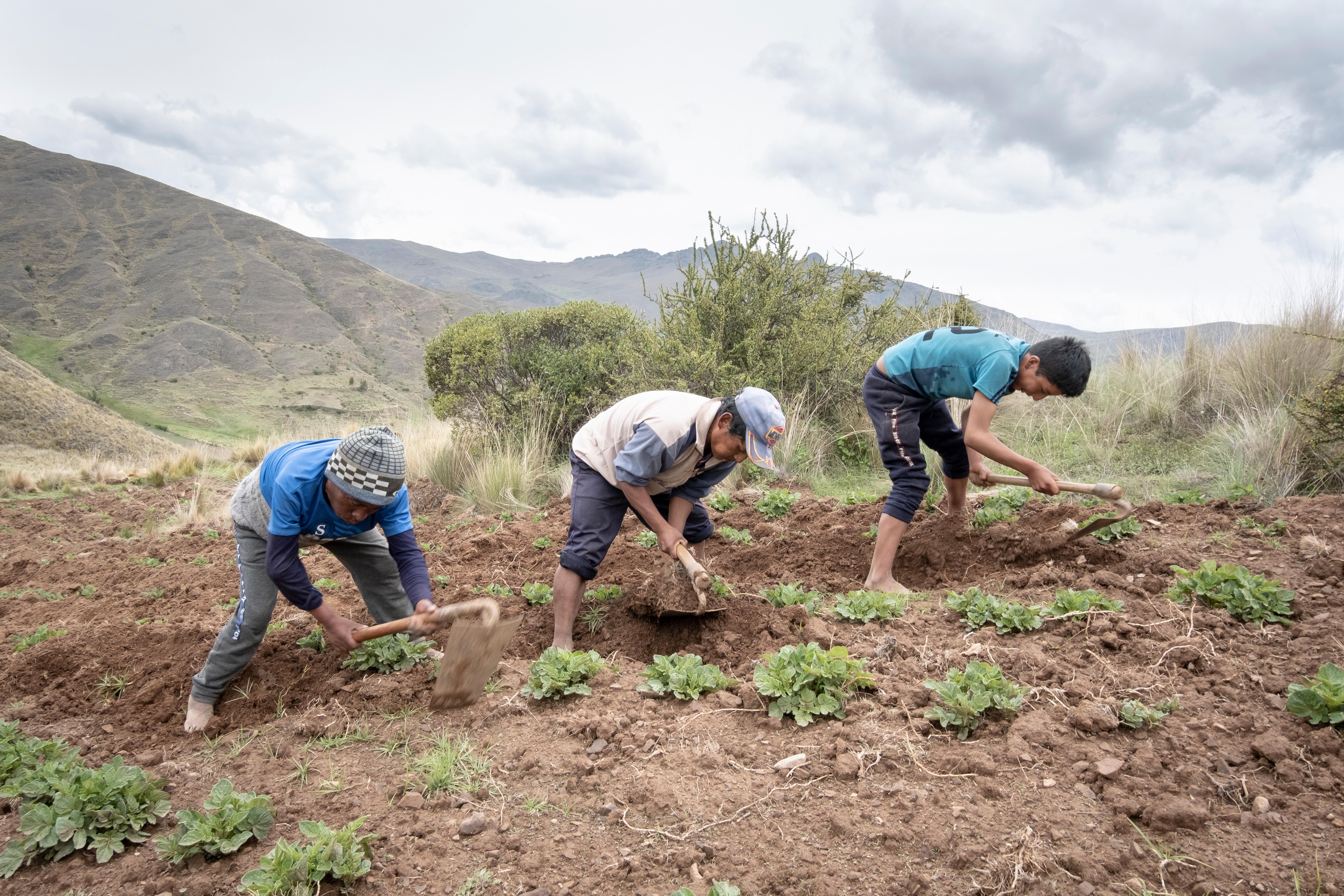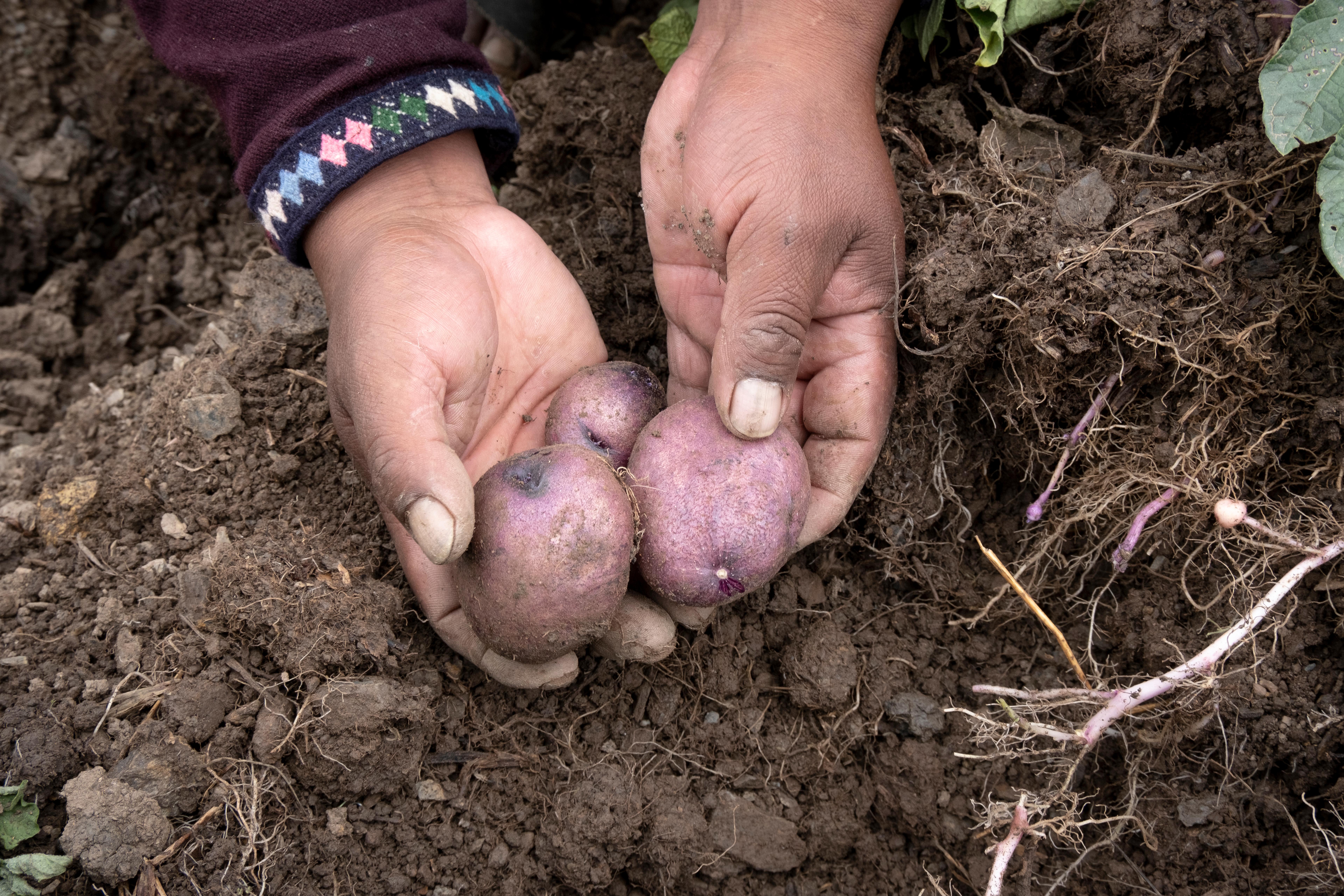 In this region of the Andes, between 3,600 and 4,200 m above sea level, farmers have been cultivating potatoes for almost eight thousand years. Launched nearly twenty-five years ago, the park was designed as a full-scale laboratory for experimenting, observing, conserving varieties, and ensuring their good reproduction. It is home to six remote villages, home to some 5,000 farmers and their families. About five "potato keepers", specifically trained to save seeds, are present in each village.
The landscape is dotted with agricultural terraces, steep terrain and small plots of exceptional biodiversity. « There is a long selection process to obtain such biodiversity, enlightens the anthropologist Ingrid Hall, from the University of Montreal, who has carried out extensive research in the park. The peasants here show a clear desire to diversify crops. When they notice new plant material, they try, experiment, save what is interesting and replant it. " The park is a veritable food and genetic storehouse.
"It is a reservoir for humanity", enthuses Nazario Quispe Amau, pushing open a heavy wooden door leading into the park's "seed bank". "This is where we store our local collection », He advances proudly, before apologizing: "It's a little empty in this season, because the seeds have just been replanted [en septembre], but we keep up to 700, which ensures preservation in the event of a bad harvest. "
You have 57.19% of this article to read. The rest is for subscribers only.
We would love to give thanks to the writer of this write-up for this amazing material

Potato "snake" or "which makes the daughter-in-law cry": in Peru, peasants preserve hundreds of varieties of the tuber